House GOP Introduces Bills To Combat Critical Race Theory
Authored by Li Hai via The Epoch Times (emphasis ours)
Two bills will be introduced to counter critical race theory at the federal level, Rep. Dan Bishop (R-N.C.) announced with some GOP House members at a press conference in front of the Capitol on Wednesday.
One bill is Combat Racist Training in the Military Act, a House companion bill to the bill introduced by Senator Tom Cotton (R-Ark.) in the Senate. The bill prohibits the United States military from promoting critical race theory.
The second bill is called Stop Critical Race Theory Act. Bishop called it "the most comprehensive legislation" to restrict the spread of the quasi-Marxist ideology.
The bill would codify an executive order by former President Donald Trump signed last year, which banned critical race theory from federal agency training. The bill would also ban any federal funds from being used to promote critical race theory.
Both bills will have 31 co-sponsors when introduced, Bishop said.
"Critical Race Theory is a divisive ideology that threatens to poison the American psyche," Bishop said during the conference. "The roots of this ideology are unmistakable. Just as Karl Marx advocated a social critical ethic of societal classism—oppressor versus oppressed—this is Neo Marxist ideology, Cultural Marxism masquerading as history and designed to mislead."
Critical race theory redefines America's history as a struggle between "oppressors" (white people) and the "oppressed" (everybody else), as was done with Marxism's reduction of human history to a struggle between the "bourgeoisie" and the "proletariat." It labels institutions that emerged in majority-white societies as "systemically" or "structurally" racist.
"Cancel culture is one of its weapons; mob-like attacks on free expression, intimidation. For the sake of our children's future, we must stop this effort to cancel the truth of our founding," Bishop continued.
Former Director of the Office of Management and Budget (OMB) Russ Vought gave three examples of how critical race theory impacts the country at the press conference.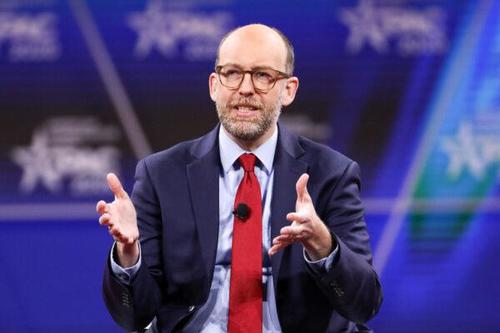 He said that third-graders in California have been made to deconstruct their racial identity and rank themselves according to their power and privilege in school. Teachers told them that they shouldn't be living in a culture dominated by white middle class, cisgender, educated, able-bodied, Christian, English speakers.
In another example, Vought said that the U.S. Sandia Labs—a contractor to the U.S. Department of Energy's National Nuclear Security Administration—held a reeducation class for white male employees, forcing them to write apology letters to people of color and women.
In a third example, Vought said that the U.S. Department of Homeland Security had run micro-aggression training and claims that individualism, the Protestant work ethic, capitalism, monotheism, the written tradition, and believing that the most qualified person should get the job are racist attributes.
"This is real," he said. "It's impacting our schools, our institutions, our employers. We're seeing it across the country.
"This is the beginning of the federal effort to continue the work that President Trump did with the executive order to make sure that it is defunded throughout the federal government," he added.
As the former OMB director, Vought led the Trump administration's efforts to confront the ideas of critical race theory within federal agencies.
Rep. Chip Roy (R-Texas), Rep. Lauren Boebert (R-Colo.), Rep. Marjorie Taylor Greene (R-Ga.), Rep. Andy Biggs (R-Ariz.), Rep. Ted Budd (R-N.C.), and Rep. Ralph Norman (R-S.C.) also spoke at the event.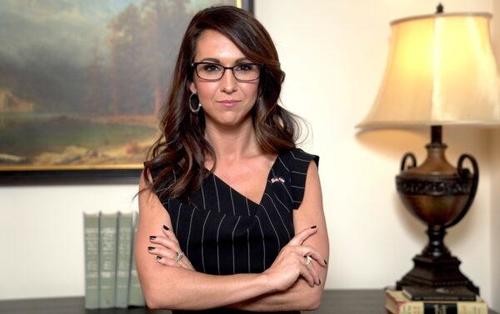 "I charge the men and women at home watching this: Get involved. Get involved at the local level, show up to your school board meetings, listen to what is taking place, have an opinion on the curriculums that are being taught to our children," Boebert said at the conference. "Our children are so valuable, their future is so valuable, and we cannot lose it to something like this racist critical race theory."
Rep. Madison Cawthorn (R-N.C.) and Rep. Virginia Foxx (R-N.C.) are also planning to introduce a bill to prevent federal funding from going to a recent Department of Education proposal aimed at teaching critical race theory in schools, Fox News reported.
Last month, the Department of Education proposed a new rule to prioritize funding education programs that incorporate the New York Times' 1619 Project and critical race theory ideas.
Petr Svab contributed to this report.
Tyler Durden
Thu, 05/13/2021 – 18:13