Multiple Young Athletes And Former Athletes Died Suddenly This Past Month
Former Alabama Broncos star running back Ahmaad Galloway died suddenly this week at age 42.  Galloway was an eighth-grade English teacher at Compton-Drew Middle School in St. Louis, Missouri. When Galloway did not show up for work, the school contacted authorities. Police conducted a welfare check and found the former football star dead in his apartment.  The cause of death has not yet been made public. 
Compton-Drew Middle School Principal Susan Reid said she knew something wasn't right.
"Ahmaad was always on time, very responsible, so we knew something might be wrong," Reid told WVTM 13. "There wasn't anything disrupted at Ahmaad's apartment, so we are thinking that it could have been a medical issue."
His passing is just one among a flurry of sudden fatalities in the past year among athletes and former athletes in particular, occurring at relatively young ages.  In the majority of deaths, heart failure or circulatory failure is found to be the culprit.
Jordan Brister, 18, died Sunday, Jan. 8, after suffering a cardiac arrest on Jan. 3 during the school day at Amplus Academy in Las Vegas, according to a statement by the school shared by NBC affiliate KSNV. He was found unresponsive in the school bathroom after attending gym class, his family told KSNV.
According to local reports from Campbell County, 17-year-old Max Sorenson died of a "medical event" at his home Monday, December 26. Campbell County Coroner Paul Wallem said that following the medical incident at his home, the high school basketball player was rushed to the Campbell County Memorial Hospital in Gillette, Wyoming.
However, despite efforts from the doctors, he was pronounced deceased.
Mixed Martial Arts (MMA) fighter Victoria 'The Prodigy' Lee has tragically died last week at just 18 years old, of a medical condition which has not yet been revealed to the public.
A 16-year-old girl in Las Vegas has died after "suffering a medical episode during an athletic event according to a message sent to families," reported KSNV, the NBC affiliate in Las Vegas. The student has been identified as 16-year-old Ashari Hughes. The medical emergency occurred Jan. 5 during a flag football game, according to The Las Vegas Review-Journal. The newspaper also reported that Hughes collapsed during her team's home game against Valley High School. She was taken to the hospital and died later that night.
The list goes on and on.
Excess deaths have jumped dramatically in the US (excess deaths being fatalities beyond the yearly average).  The majority of excess deaths in the past two years involving people under the age of 65 were not caused by Covid infection.  At least 32,000 excess deaths in 2021 have been directly attributed to heart failure and circulation related failures.  Circulatory deaths were a major contributor to additional deaths among ages 18 to 44.
The UK has released information indicating a similar spike in excess deaths last year – The highest in 50 years, in fact.  UK officials of course deny any connection to vaccine side effects (an often cited concern by the public), and instead claim that heart failure may be the after-effect of covid infection.  However, multiple reports and studies show that the covid virus causes no significant damage to the heart and is not a contributor to heart failure, despite rumors spread within the mainstream media. 
For example, In March 2021, a group of sports cardiologists reported on nearly 800 professional athletes who had tested positive for Covid-19. Less than 1% of these athletes had abnormal findings on cardiac magnetic resonance scans or stress echocardiography. None of these athletes had cardiovascular trouble when they returned to play. 
This means that there is some other cause besides covid which just happens to have started in 2021.  Studies do show a direct link between covid vaccination and Myocarditis.  This would help to explain the jump in non-covid excess deaths related to heart failure since 2021, but since most studies investigating vaccination side effects do not use unvaccinated people as a control group, there is no hard data on vaccinated versus unvaccinated negative events.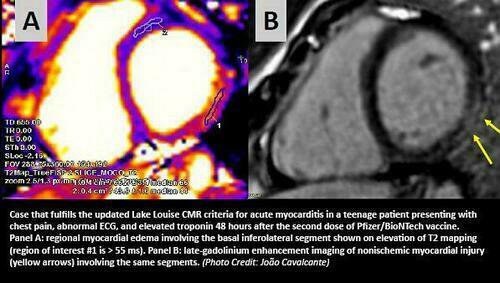 There will certainly be deaths among younger people for a myriad of reasons that are natural, and the cause of death of Ahmaad Galloway and others may be any number of culprits as many medical reports remain unreleased.  That said, it is important to note the ongoing and highly suspicious trend of heart damage to people well below the age of commonality and track it carefully.
Tyler Durden
Sun, 01/15/2023 – 11:10